Moment.us is based in Cornwall, ON, but provides services throughout Eastern Ontario, Montreal's west island, Toronto, and (because we spend a great deal of time there) London, UK and parts of North Wales.
My clients are important to me and they're also pretty spectacular people. Most of the time, I work with people who are on the cusp of something big: a wedding, their first baby, a growing family with siblings who are eager to meet their new toy – I mean, little brother or sister. There's excitement and nervousness that go along with each of those so, through Moment.us Photography, my job is to make the excitement as evident as possible while also helping to ease the nerves.
I like my clients to have fun because I like to have fun (see below!). Laughter is important in my life and in my work, meaning that I aim to run informal, interesting shoots that make clients feel good, feel alive and feel like they've just made the best decision ever. If that means a quiet session in the studio, GREAT; if that means wading into the St Lawrence or rolling around in a field, COOL! I'm game for whatever we need to do to get those awesome shots, so talk to me: what gets you laughing? how did you meet your partner? what's your son's favourite game? what do you need to get the ball rolling?
Thanks for coming to visit! Have a good gander at the pages on the site and make use of the drop-down menus to work your way through the information available. You might want to have a good look through the categories as well, if that will help give you an idea about my style when it comes to a particular type of photography.
Don't find what you're looking for? Use the contact page to let me know! Need more info? Ditto. Expect to hear back within 24 hrs because, like I said, you're important to me.
About Ang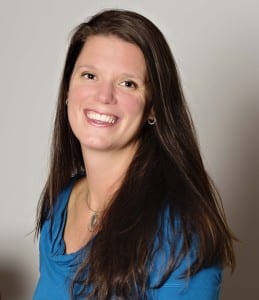 I'm Angela Waterton – but not even my mother calls me Angela, so please call me Ang. I'm a Cornwall, Ontario-based photographer and owner of Moment.us Photography – a local business offering wedding, maternity, child and family portraiture in-studio or on-location.
Some random facts about me: I am a lover of travel (especially Africa), reading (especially suspense and historical fiction – I would kidnap Jeffrey Deaver and hold him hostage Misery-style [without the craziness] if I had the chance), cooking (especially Asian), and dancing (ESPECIALLY on tables). I tend to laugh until I cry when I read posts from www.damnyouautocorrect.com. I drink sparkling wine to celebrate the big things in life – like Tuesdays, or a great email. I have eaten my way through Vietnam, climbed Kilimanjaro, been called off a bus by border guards in Bosnia, picked watermelons in Australia and am always ready for the next adventure. When I'm not reading or travelling foreign roads, my guilty pleasure is serial-watching TV shows – Breaking Bad, Scandal, and Suits have all been watched in near-record time in our house.
Having moved back to Canada and, more specifically, to my hometown in April 2011, I am also a staunch supporter of small businesses. Small business ownership is a whole different kind of adventure – scary, exciting, nerve-wracking – and they keep our towns alive and prosperous. The clothing props (diaper covers, tutus, headbands, and cocoons) are largely handmade by local women. The shutters that appear in some of my shoots were refinished by Kate Dwyer, who is another local artisan. If you'd like to know more about them, look for Little Miss Headbands, Emma & Maddie's Treasures, Quinn's Bowtique and Kate Dwyer Designs on Facebook or Etsy.
Want to talk photos? I'd love to hear from you! You can contact me at
6522 Marlene Ave, Cornwall (by appointment only please)
OR
Give me a call: 613-362-3314
OR
use the contact form you'll find on this site!